Does the thought of Christmas shopping make you sweat? Never fear, Offspring Magazine's Christmas gift guide has gift ideas covered for all of the family.
BABIES
Although a baby cannot make their own Christmas wish-list, there are so many options to spoil your little one this festive season.

Rocking horse
A beautiful rocking horse will be a loved gift for years to come. Coco Rose Rattan Rocking Horse, rrp $399, www.cocoroseinteriors.com.au
The Clean Collective bundle
Practical gifts are always a good choice for baby (before they can make their own Christmas wishlist, and this range of essentials are not only good for baby but also for the planet! This lovely bundle includes goodies including natural wipes, organic muslin swaddle, biodegradable nappy bags, massage oil and so much more. Items can also be added, removed or swapped on request. The Clean Collective – Baby's First Christmas Bundle, rrp $215, thecleancollective.com.

Poppy & Pom rompers
Bub will have something gorgeous to wear throughout the festive season with these adorable rompers from Poppy & Pom. Their core romper range is made from 100 per cent cotton and is Australian made and designed. Poppy & Pom, $50+GST (for basic romper), www.poppyandpom.com

Roly Poly Koala
Baby will love this friendly koala – it makes a bell sound when it rolls. Roly Poly Koala, rrp $30 from www.tigertribe.com.au

Carrol Boyes 'Bunny' Children's Set Tube
This stainless steel cutlery set is useful and cute! 'Bunny' Children's Set Tube, rrp $60, available from David Jones, www.carrolboyes.com

Safari Learning Playspace by Leapfrog
This fun activity centre is designed to grow with your child – with three configurations so your little one can play with it through the sitting, to crawling to standing stage. It also has three modes (music explore and learn) to keep bub entertained. For babies 6 months and over. Available from Big W and selected toy stores, rrp $99.95.
Stocking fillers: bibs, teething toys, bath towels, books
TODDLERS
There are so many options to fill your toddler's stocking. Just ensure you check the recommended age for the toy you buy to ensure you get something that is safe for your toddler's age.
http://www.offspringmagazine.com.au/wp-content/uploads/2018/12/Child-santa.jpg

PJ Masks Super Learning HQ Welcome to the PJ Masks Super Learning Headquarters by VTech
If your child is a PJ Masks fan, they will love this Learning HQ, with 12 activities to keep your child entertained, as well as the PJ Masks theme song and sound effects. rrp $49.95 from Big W, Target and selected retailers.

Storytime Buddy from Leapfrog
This adorable puppy is educational and cuddly! Buddy teaches colours, shapes, numbers, letters and so much more. He comes with five books and also has a nightlight – perfect for night time cuddles. rrp $59.95 from Big W and selected toy retailers.

Peppa Pig Lights and Sounds Family Home
It's Peppa Pig's house! Sure to delight Peppa Pig fans, the house features seven rooms and a range of accessories. The house also features favourite sounds and phrases from the show. rrp $149 from Myer, Big W and selected retailers.

Pokémon Power Action Pikachu
This Pikachu is so much more than a cuddly toy – it has a light up tail and cheeks, movement sensors and speaks more than 15 different responses. rrp $59 from Big W, Myer and selected retailers.

Push Along Pet Carrier by VTech
Toddlers love toys they can push along, but this push along carrier also features a cuddly puppy, as well as fun songs and sounds. VTech Push Along Pet Carrier, rrp $69.95, available from Kmart.

Starlight
Of course, Christmas is about more than presents, and these delightful toys from Starlight helps raise money for sick children and their families. Star Wand ($10) and Captain Starlight Doll ($25) from
www.shop.starlight.org.au
Stocking fillers: bath toys, balls, swimwear, clothes, bubbles
http://www.offspringmagazine.com.au/wp-content/uploads/2018/12/Child-christmas-tree.jpg
KIDS 5-9 YEARS
Whether you are looking for something educational or purely just-for-fun, check out these great gift options for your children.

NeoBear AR Globe
If you are looking for an educational toy for your child, this globe makes learning about the world interesting with 3D animation, interactive learning and videos. Things become even more fascinating when viewed through the NeoAR app using a mobile device, enables children to see buildings, animals and more in the countries around the world. NeoBear AR Globe, rrp $59, available from Kmart.

Time teacher watches
These watches not only look great, but their easy-to-read faces help children learn how to tell the time. Stylish and educational! Time Teacher Watch, from rrp $39.95, www.cactuswatches.com

African djembe drums
Does your child love music? Then why not let them make their own with these fantastic drums. rrp from $59 (for the 30cm size) from www.africanbeat.com.au/product/djembe/

Jewellery box
This lovely Mini Beau Jewellery Box is perfect for a child who would like to keep their jewellery and precious trinkets safe and sound, rrp $24.95 from Smiggle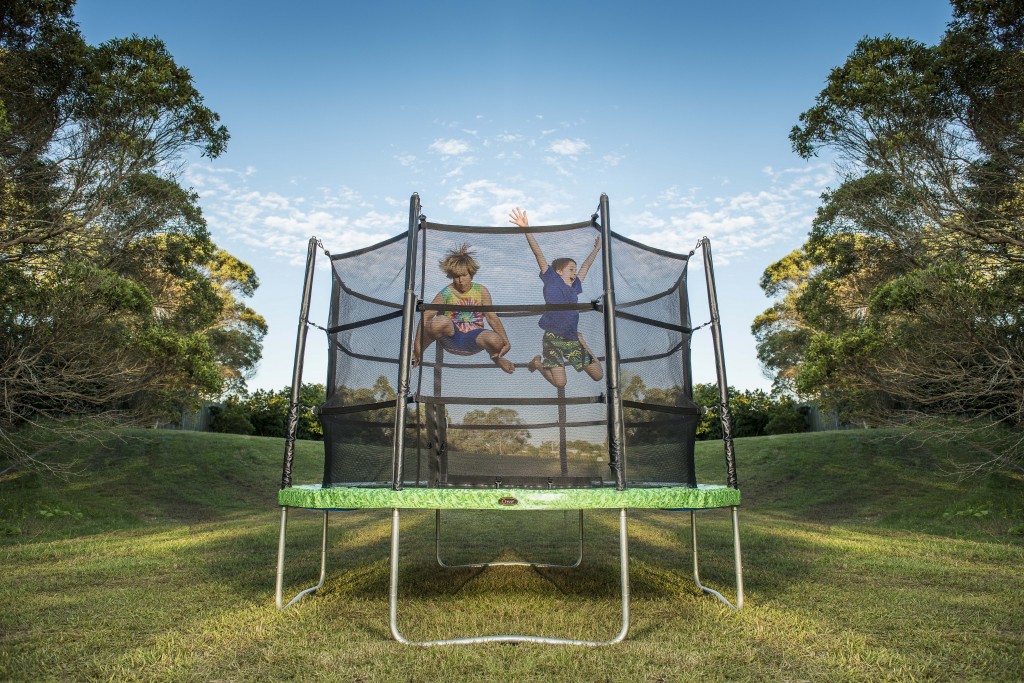 Ultra Trampoline
Let the kids burn off some energy with a gift that will be used long after the Christmas decorations are packed away. Vuly Play's Ultra Trampoline, rrp from $599   from www.vulyplay.com
Lush
These gorgeous Lush products are perfect stocking fillers that look and smell great. Lush Candy Cane Reusable Bubble Bar, rrp $7.95 and Lush Gingerbread Man Sparkle Jar, $15.95, www.lush.com.au
Hatchi-Babies
Does your child like Hatchimals? Then they will love hatching the adorable HatchiBabies! Each comes with a highchair and birth certificate and they can be taught how to talk and play games like 'find my toes'. HatchiBabies, rrp $109.99 from Target, Big W and Kmart, www.hatchimals.com
Stocking fillers: PlayDoh, art and craft supplies, books, clothes
PRETEENS 9-12 YEARS
No longer a child but not quite a teen – these are some great gift ideas that are fun or educational, depending on your preteen's interests.

Smart watches
Delight your tween or teen with their own stylish smart watch. Cactus Kids Smart Watch Activity Tracker, rrp $99.95. Interchangeable banks available for rrp $14.95. www.cactuswatches.com

iPad cable
'Can you charge my iPad?' is a cry many parents will be familiar with – and now charging has become a bit more glamorous! The Laser Glitter Lightning Cable looks great and is a handy spare to have over the Christmas holidays, rrp $15 from Big W, www.bigw.com.au



Drone
If a drone is on your child's wishlist, the Smiggle Remote Controlled Drone is easy to fly (and will fly up to 25 metres, which is sure to impress the kids), rrp $64.95 from Smiggle.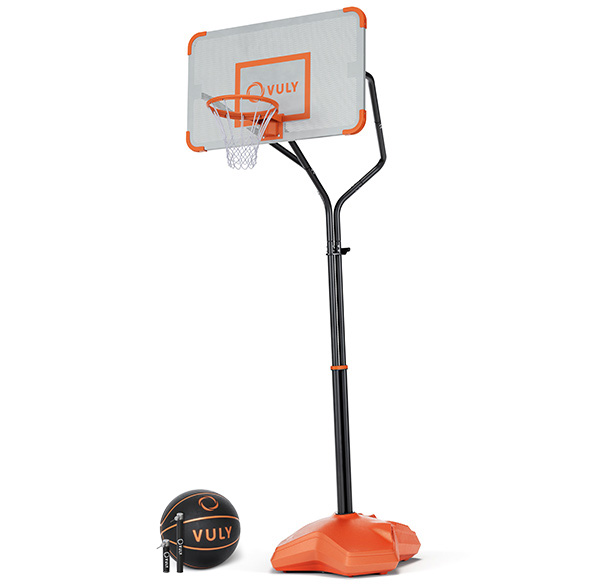 Slam Pro Basketball Hoop
Future basketball star on your hands? This portable hoop is multidirectional – allowing slam dunks from any angle. rrp $999 from Vuly Play, www.vulyplay.com
Comic Book Kit
Let your child create their very own comic, with step-by-step instructions and everything they need, rrp $25 from www.tigertribe.com.au

The Daredevil's Guide to Dangerous Places
This fun book introduces your child to fascinating and destructive wonders, from venomous snakes to erupting volcanos. rrp $19.99, www.lonelyplanetkids.com
Stocking fillers: art supplies, slime, books, vouchers, PJs
MUMS
Mum deserves to be spoilt this Christmas.

Sustainable necklace
Handmade in Australia, these unique necklaces are ethically made from ceramic stoneware, leather and sterling silver, and a great gift idea for mums. Woodfolk Natural Wonders Necklace, rrp $75 from www.woodfolk.com.au

Parenting for Legends
Give a mum or mum-to-be a big belly laugh with this hilarious parenting guide by bestselling author Shannon Kelly White. Parenting for Legends by Shannon Kelly White, rrp $29.99, www.parentingforlegends.com

Bobbi Brown Eye & Lip Palette
Spoil Mum with the pocket-sized Bobbi Brown Life of the Party Mini Eye & Lip Palette, for glamour on-the-go, rrp $80, www.bobbibrown.com.au
Stocking fillers: books, gourmet treats, pampering goodies, movie tickets
DADS
From budget gifts to something a bit luxurious, there are options for the perfect gift for the Dads in your life.

Crash camera
Whether Dad is a car enthusiast or a stickler for safety, he will love the Naavig8r GPS X 616 Crash Camera, rrp $99.95 available from Harvey Norman.

AncestryDNA kit
Are you looking for a gift for the person who has everything? Then look no further than the AncestryDNA kit, which can provide a personalised ethnicity estimate back up to 1000 years from more than 350 regions around the world! This unique gift is sure to be talked about for years to come. AncestryDNA kit, rrp $129 plus shipping from www.ancestry.com.au/xmas

Wine cellar
Can you imagine Dad's face when he receives his very own wine cellar? Smeg's Dolce Stil Novo collection features two wine cellars to choose from, including a 450mm high built-in model and an 820mm underbench, the wine cellars are tailored to store and mature Dad's favourite drops. rrp CVI618NR Compact Wine Cellar, $3490, www.dolcestilnovo.com.au
Stocking fillers: Books, gourmet delights, skincare/body products, socks, scratchies/Lotto
FAMILY
Why not get the family something to enjoy together?

Car charger
Christmas road trips just got easier! The Belkin Road Rockstar: 4 Port Passenger Car Charger features four USB ports so you can charge four devices so the kids can keep playing their tablets without the risk of the battery running out mid-trip. A six-foot cable also means even the kids' devices in the backseat can charge. $59.95, www.belkin.com/au

Monopoly
Nothing brings the family together like a good board game, and the new Monopoly Cheaters Edition (which rewards cheating) is sure to be a hit. rrp $39.99 from leading toy retainers including Big W, Myer, Target and Kmart.

iFLY
Experience gifts are always a hit, so why not try indoor skydiving for something a bit different? The great thing is it is suitable for most of the family, suitable for ages 3+. For pricing and details go to https://downunder.iflyworld.com/
Gift options for all!
Gift vouchers. A great idea for those who are difficult to buy for. To make a voucher a bit more personalised, they can be gifted in a funky gift voucher case or card.
Experiences. For the people who have everything, an experience is a great idea, and there are so many options – from movie tickets and restaurant vouchers to spa vouchers and hot air balloon rides.
Books. A book (or a magazine subscription) is a great gift for all ages.