Whether it's a cruise along the Perth and Fremantle coastline, an afternoon of trampolining, slipping and sliding in the waterpark, a round of mini-golf or an afternoon embracing Western Australia's native plants and animals – we have compiled a list of exciting, family, summer activities that is sure to leave every family spoilt for choice.
Just 30 minutes out of the city, Perth's Outback Splash is the perfect summer activity for the whole family. The popular outdoor entertainment centre gives both the option to find solace from the summer heat with the four new water attractions open from September to April, and year-round activities like mini golf, mazes and Australian animal experiences like patting Koala's.
If you're looking for a jam-packed summers day out for the family, then Perth's Outback Splash is a great option. Who doesn't love a waterslide on a hot day?

A must-visit destination in Perth's northern suburbs since 1981, The Wanneroo Botanic Gardens is essential this summer.
If you're looking for a fun family day out (with a bit of competition), Wanneroo Botanical Gardens and Mini Golf comprises the largest outdoor mini-golf course in Australia. With an 18-hole Garden course and an 18-hole billiard course, Wanneroo promises a day of lots of laughs, fun and friendly competition between families of any age. If you have older kids, or want to avoid golfing in the summer heat, Wanneroo also offers Night Golf (mini golf in the dark!) from Wednesday to Sunday evenings, with the latest tee off being 8:30pm.
Immerse yourself in the garden experience whilst playing 36 holes of mini-golf, and finish with a meal at the onsite restaurant Leapfrogs. Free admission for any Leapfrog dining or mini-gold players and $5 entry for spectators or sightseers.
Be active and have fun at Perth's best Indoor rock-climbing venue, a safe, exciting, all-over body workout for ages 5 to 85! Whilst fun and exciting, it helps adults and kids conquer fears and build confidence in a workout environment. There are 100+ climbing courses,26+ ropes and a World Cup bouldering wall. Rockface also offers hosting birthday parties, corporate team-building occasions and group functions with your own provided food and snacks.
The GDC Observatory is an astronomical observatory dedicated to the exploration and science of the night sky. Located in Gingin, Western Australia, the observatory is a part of the Gravity Discovery Centre Precinct. Offering something for everyone, the gravity discovery centre caters from astronomy to astrophysics and indigenous culture to biodiversity.  Stargazing at the world-class facility includes new telescopes and dark skies with Cafe and meal bookings. Duration: 2 Hours (approx.)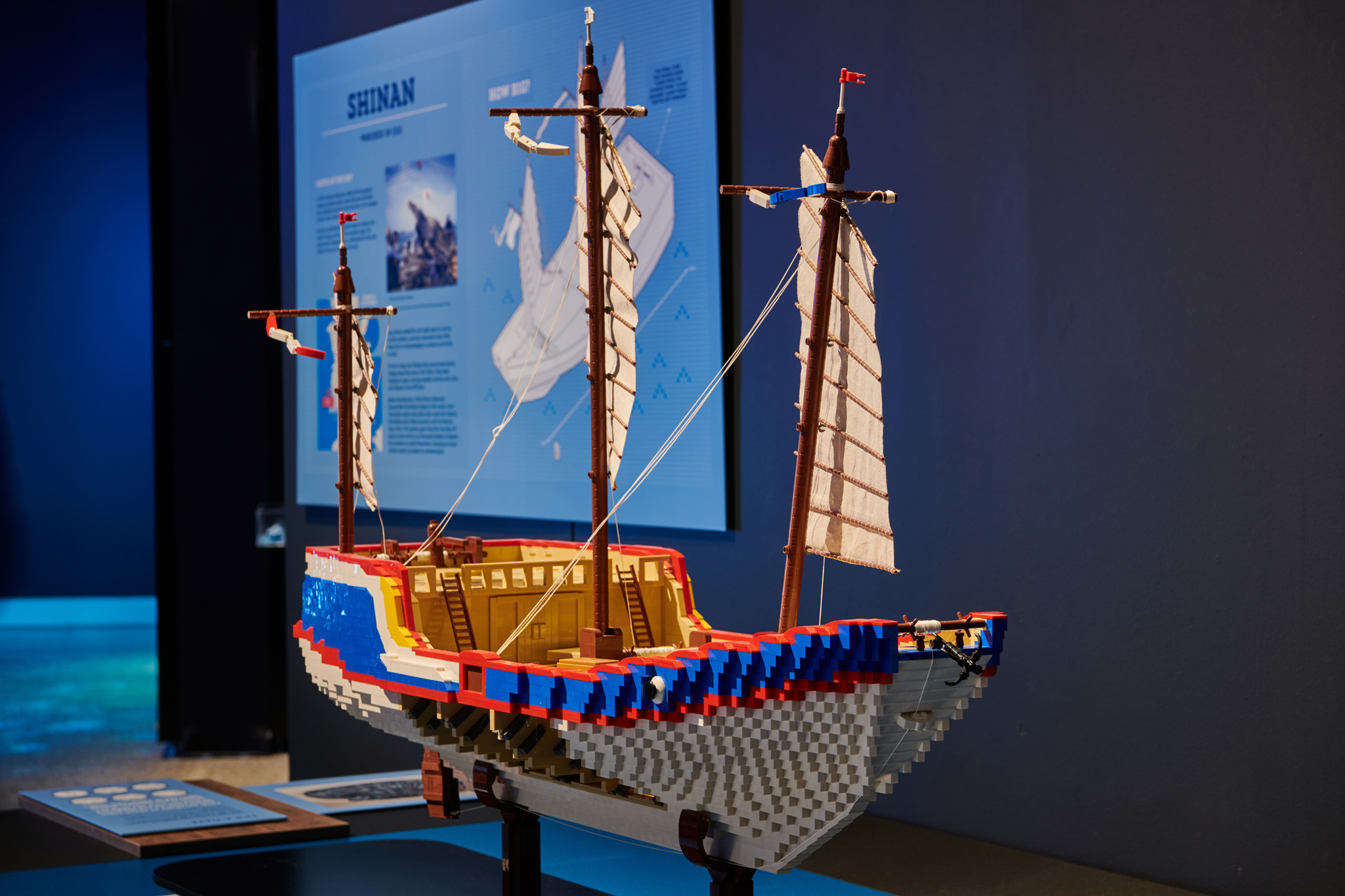 Spend the day exploring Western Australian Maritime Museum, a celebration of Fremantle's past, present and future as a coastal city and port. Located in Victoria Quay, the museum is open seven days a week, from 9:30am to 5pm. Its current exhibition, Brickwrecks: Sunken Ships in Lego® Bricks, brings fascinating stories of famous shipwrecks to life, a perfect trip for all young LEGO enthusiasts.
Price admission to the museum is $15 per adult | $7.50 for concession | $30 for a family pass (2 adults + 2 children) | Free for child (0-15 years).
Price admission to Brickwrecks: Sunken Ships in Lego® Bricks is $15 for a standard ticket | $12.50 for concession and juniors | Free for children under 5.
Every Wednesday and Friday evening, join the guides in the dark as they engage you with sordid and ghastly stories of Fremantle Prisons dark history and ghastly stories. In winter (April – October) tours depart regularly from 6.30 pm, with multiple tours throughout the evening.
In summer (November – March) tours depart from 7.00 pm, with multiple tours throughout the evening. Cost is $28.00 per adult | $24.00 per concession | $18.00 per child | $82.00 for a family pass Please note: Torchlight Tours are not recommended for children under 10.
WA Shipwrecks Museum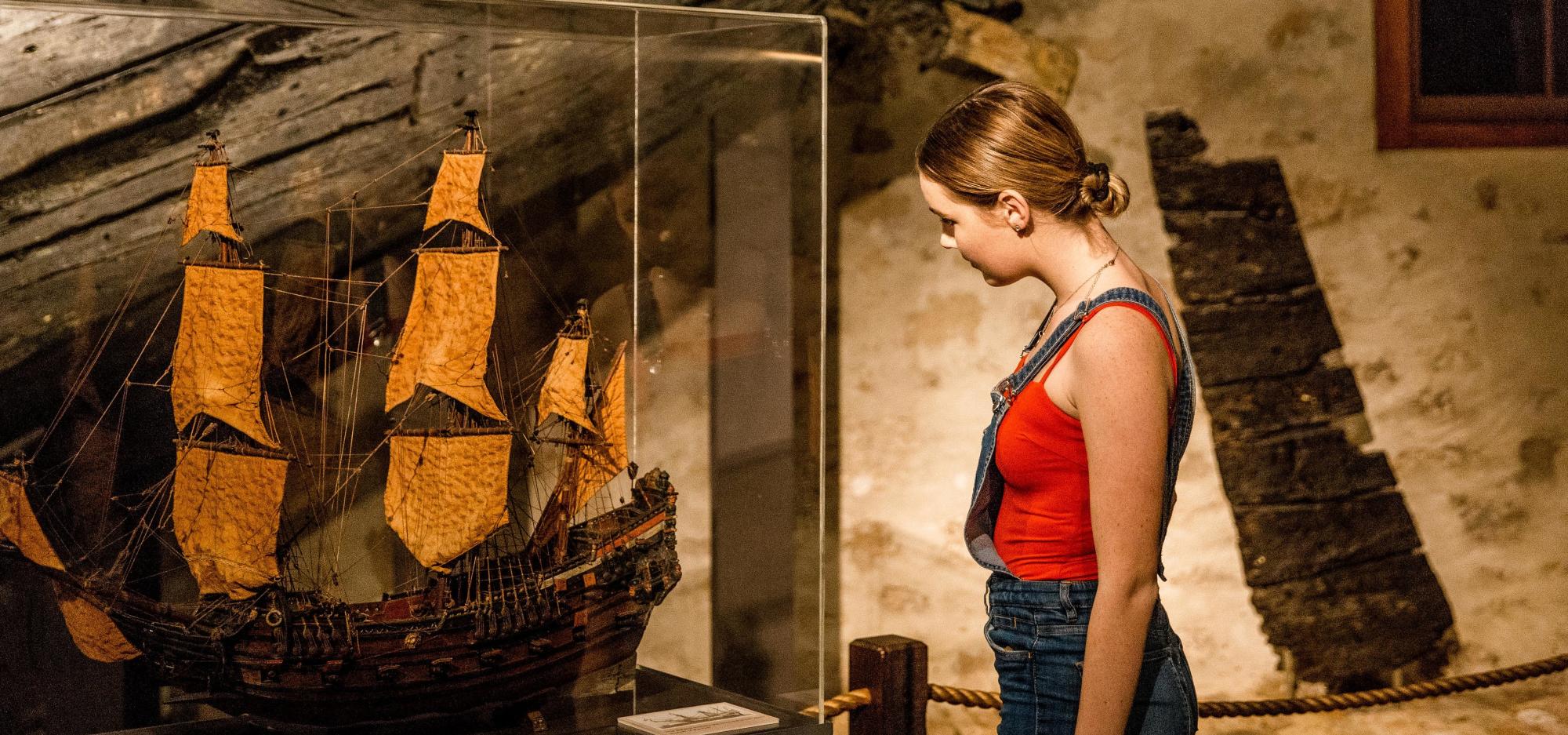 Engage the family in the rich history of Australia's oldest shipwrecks at Western Australian Shipwrecks Museum. Located a ten minute walk from Fremantle Station, the museum is open seven days a week and free for all visitors. Learn about Western Australia's dangerous coastline, the journeys of Australia's first European encounters, the riches of maritime trade and deadly mutinies of Australian history.
There are 2.5 million minds in Western Australia. SciTech is here to spark questions in every single one, through playful science, technology, engineering and mathematics experiences. Since 1988, SciTech has been fuelling curiosity and igniting the ideas that will forge the communities and workplaces of the future. SciTech is something both parents and kids will become fascinated by.
A visit to the Swan Valley Cuddly Animal Farm provides children (and 'grown-ups' too) with the opportunity to experience the joy of getting 'close and personal with lots of friendly farmyard animals in a delightful outdoor country atmosphere which is just 30 minutes from the Perth CBD in the heart of the beautiful Swan Valley. There are so many things to do including, visiting the friendly farm animals, kangaroos, emus, having a picnic or BBQ, free tractor-train rides, free bouncy castle, free merry-go-round and playground.
Visit Perth's only Theme Park/Water Park, set in beautifully landscaped botanical gardens and lawns with over 25 attractions and rides to enjoy. Including the new world-class, exhilarating thrill ride Goliath; a giant pendulum swing ride. The heart-thumping, adrenaline-pumping roller-coaster Abyss and Kaken; the longest and steepest water funnel in Australia. Plus, there's the Hawaiian resort-themed Kahuna Falls, and Aussie wildlife experience for the younger adventures just to name a few.

Bounce, climb and fly at Perth's hottest destination for those that need to burn off some extra holiday steam. With 3000sqm of trampoline and climbing entertainment for all ages.  Latitude offers a bounce in your step with interconnected trampoline floors, featuring a free jump area, dodgeball court, basketball lanes, performance trampolines and an Air Bag. The action continues with their state-of-the-art climbing zone, featuring rock climbing walls, bouldering walls, a dual Perspex climbing wall and our famous wobbly pink poles.
Fly high with the 8m high sky-high obstacle course that offers you a bird's eye view of the whole floor. And for all the little ninja-warriors, the experience is not complete without attempting The Grid, featuring a zip line, spider wall, bouldering, tight-rope and a warped wall. Latitude also offers a Kids Zone mini experience, for those 18 months to 5 years.

AQWA The Aquarium of Western Australia is Perth's premier underwater aquarium located on the shores of the Indian Ocean just 20 minutes north of Perth city. Aqua is passionate about marine education, rehabilitation and conservation, and is dedicated to generating wonder and respect for the marine life of Western Australia through an extensive school education program, rehabilitation programs for sick and injured animals and amazing exhibits that provide a window to the bottom of the vast ocean floors. From December through to January at Aqua, you can experience mermaid and private shows, dive with the sharks, snorkel with the sharks, glass-bottom boat tour and more.
Rottnest Island is Western Australia's very own island getaway, featuring a castle atmosphere, picturesque scenery, and some of the world's finest beaches and bays. Rottnest is located just 19 kilometres off the coast of Fremantle. There are many things to do such as water play equipment hire, aqua play tours, shopping, swimming in the beautiful clear blue beaches and bays, seeing quokkas, this is the perfect little day getaway or overnight stay for you and your family.

Experience movies under the stars in the Perth Hills with the state forest providing a dramatic background to the on-screen entertainment. The season runs from November to the beginning of April; gates open between November and February at 6:30 pm and movies commence at 7:45 pm. All you must do is organise dinner, book a table and come early. There are snacks and lollies to buy onsite. You can even book to camp overnight at Perth Hills Discovery Centre which is across the road from the cinema.
Following on from the blockbuster 2018 kids' exhibition Animaze, Fremantle Arts Centre presents an even bigger and more colourful creative experience for kids with Hundreds & Thousands.
Hundreds & Thousands see the galleries transformed into colour-filled worlds, with vibrant interactive artworks and immersive spaces designed for children and families to enjoy.
Across a spectrum of colour-themed spaces, Hundreds & Thousands offers rich sensory experiences for kids of all ages, including optical colour machines, giant golden soft sculptures to touch and participatory digital art that visitors create with their bodies.

Just five minutes from south of Fremantle, the Glowing Rooms as designed to provide you with a unique mini golf experience. Play in air-conditioned comfort, under ultraviolet light, surrounded by intense colours and mind-blowing hand-painted artworks. The magical 3D special effects glasses bring everything to life, transforming a game of mini golf into a glow in the dark experience. Golf balls appear to hover over the ground, the animals and characters come to life and almost reach out and touch you. As you move through the rooms, the journey takes you under the waves to a world inhabited by sea creatures, through space to corners of the universe. What an incredible experience.
The Armadale Reptile & Wildlife Centre houses a variety of native reptiles and other Australian wildlife with over 70 different species on display including snakes, lizards, turtles, fruit bats, kangaroos, frogs, dingoes, emus, tawny frogmouths, parrots, bustards and many more. Visit this interesting wildlife centre during the hours of 10 am to 4 pm.

With 18-hole courses, high quality landscaped miniature putt putt, Wembley Mini Golf is a scaled-down version of a full-size golf course.  Considering tee and hole placement and featuring lavish landscaping and water features. Weave through sand traps, bridges and water features with your choice of starter, intermediate or advanced holes. The course is designed for both adults and children, challenging skill levels and offering a perfect family day out in the sunshine.

Located in South Perth, and just five minutes from the CBD, Perth Zoo is home to animals and plants from all corners of the globe. Offering an educational and entertaining family fun day out for all, with children under 4 years old entry free. Go behind-the-scenes and experience close encounters, and even meet Santa and his elves until the 24th of December. Open every day of the year 9 am-5 pm (That's right! Even including Christmas Day, Good Friday and New Year's Day) there truly is no better destination for your next full day of holiday fun!

Dedicated to the education and conservation of environmental, transport and cultural heritage, Whiteman Park offers the kids adventure and knowledge in one. With a vast array of fauna, flora, wetlands, and playgrounds the park offers visitors a full day of activities both educational and entertaining. Offering special events to cultivate community, join a nocturnal Woylie walk, Tour by train, tram or bus, Museum, Still Life Drawing or Christmas Count down this holidays and discover all the park has to offer (you may even need to come back if one day isn't enough!).

Fly with Perth's only Flying Trapeze School with over 25 years of teaching and performing experience. For 6 years and above, the flying trapeze is the perfect activity working to build confidence through achievement and overcoming fears, providing an opportunity to nurture identity and individuality for great and small. Providing adventure and playfulness in a safe and controlled environment. "Lycra and brightly coloured yoga and fitness clothing positively encouraged!"

Situated right on the water and hosting a range of boutique stores, delicious dining destinations and awesome adventure experiences, whether day or night, there's lots to love about Hillary's! Explore, swim, dine, shop, and attend a range of functions and activities over the holiday period. With live music on the boardwalk, Santa's workshop, Christmas Markets and the Boardwalk Carnival, Hillary's has got you covered for your next day or night outing that provides something for everyone to enjoy!

Wellington Square Playground offers a place for everyone, regardless of age, to connect, climb, explore, create and relax. This new and exciting inner-city Park is a 'Landscape of Play', where you can run around, take your dog for an off-the lead walk or enjoy a picnic in a destination location for the young and the young at heart. The design is influenced by Aboriginal themes and Western Australian iconic landforms, it is the perfect destination for locals and tourists alike.
Wellington Square represents cultural and spiritual significance, linking the past and the present, where Whadjuk Nyoongar people met, raised families, hunted, and performed ceremonies. Including a nature play, skate park, parkour activities, flying fox, embankment slides, pump track, water play, climbing towers and basketball courts, the park is the newest advancement for the city of Perth, that offers exciting new facilities to families and the wider community.
Back and better than ever, the much-anticipated opening of WA Museum Boola Bardip offers education and entertainment in the heart of Perth. For over 120 years the Museum has been making the State's natural and social heritage accessible and engaging through research, exhibitions and public programs, with incredible immersive experiences for everyone. The Western Australian Museum is the State's premier cultural organisation, housing WA's scientific and cultural collection, The Museum Boola Bardip, in Perth Cultural Centre on Saturday 21 November 2020 with nine days of celebration. The perfect place to share Western Australia's stories, people, places and culture this holiday. The museum is open daily 9:30 am-5 pm with free entry.

Watch new release movies under the stars at Perth's only Drive-In Theatre. Featuring an onsite cafe and friendly staff, your night can be stress-free, enjoyed in a relaxing and safe environment. Located at 157-167 Goollelal Dr, Kingsley WA 6026, immerse yourself in the nostalgic drive-in experience, perfect for summer balmy nights and school holiday fun. Park up the car and stock your boot with pillows and blankets, for a big outdoor screening experience, with a cafe dispensing fast-food snacks. With fortnightly movie updates on their website, plan your trip today! Open Friday, Saturday & Sunday, Adults $11.00, Children 4yr to 12yr $5.50 and Children under 4yr free. With a Tuesday Night Special of $22.00 PER CAR.

Funcats Water Sports does a range of activities from Hobie man catamaran, stand up paddleboarding and kayaking. Funcats has become an iconic part of South Perth and it is not uncommon to have the entire fleet of 40 catamarans sailing on the Swan River in front of the city. Funcats really does have something for everyone.

Just a 45-minute journey outside of Perth, Treetops Adventure Yanchep, offers a great escape and summer adventure. There are 7 tree ropes causes to choose from, filled with an array of ziplines, wobbling wooden bridges, swinging cargo nets and more! The range of activities is inclusive for the whole family, with additional Segway tours and mountain bike hire, 70 + aerial challenges, 16 zip-lines and the longest zip line of 80m.
Imagine a perfect summers day out, looking at the blue sky views of the Western Australia coastline as you glide seamlessly through the ocean waters. Just a short walk from Perth's CBD, Captain Cook Cruises provides a wide range of cruises around Perth and its surroundings, for you and the family to enjoy! There are a variety of different cruises to choose from, including daily passenger cruises to Fremantle, lunch, dinner, and twilight cruises that explore the calm waters and scenic views on the coast of Western Australia between Fremantle and Perth.
Plus, if the adults feel like allocating some time for themselves, you can pick an all-day scenic wine tour to the award-winning Swan Valley wine region!